About us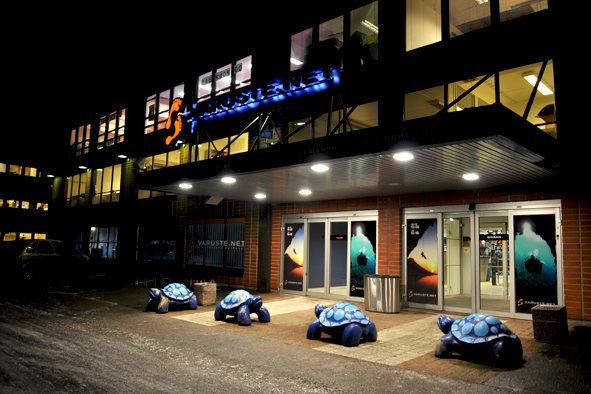 Varuste.net is an outdoor sporting goods store based in Finland. In addition to our store in Helsinki, we provide quality outdoor gear internationally via our internet store. The company was founded by five young and active Finns with similar sporting interests as the clients we aim to serve. Varuste.net consists of thirteen employees.
After establishment in 2004, customer satisfaction has enabled our company to expand rapidly. In 2009, Varuste.net was noted as the second fastest growing company in Finland. Approximate sales in 2008 were 3 M&euro, 2009 about 4 M€, 2010 about 5.5 M€ and 2011 about 6.7 M€.
Principles
At Varuste.net, we are committed to providing a consistent and user friendly service with dependability and without delay. We place an emphasis on customer service and toward that end we are constantly striving to provide the best possible experience for our clients.
Only superior quality brands and products with a reputation for excellence are sold through our store and always at competitive prices. With customer feedback we are continuously refining our range of products and services.
We are honor bound to follow all
Finnish Marketing rules (SSML)
, the rules of the Finnish e-commerce association, as well as the rules of fair play.
We hope our selection and service will provide you with a positive surprise.
Pictures
Often used search keywords
Suomen Asiakastieto (Finnish credit rating agency) has selected Varuste.net as
one of the strongest Finnish companies
in 2008 and 2009.