Vision Extreme Tippets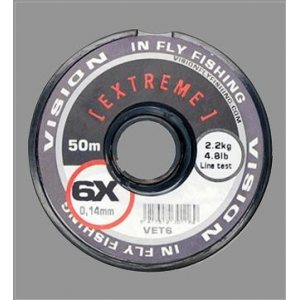 Price
Delivery time
Some items are available in our stock. This products delivery time is
immediately
if it's in our stock. Else it's approximately
3 - 60 days from order.
The reliability of the estimation is a little bit uncertain.
Detailed availability
Detailed availability
Warranty
12 kk


Description
Very reliable and that's what you want. It is ideal choice for heavier use when you want to use monofilaments because it has relatively low stretch and it is stiffer than the Nano Mono. Extreme like all other Vision tippet materials, come in colour coded, snap together & rotate spools.
Vision
- Vision in flyfishing - Worldwide Fly Fishing is not only a fun sport for us. We at Vision also love developing fly ta... more
- Home page www.visionflyfishing.com
- All products of the brand


Comments
Add your own comment
Opinions
Products that have often been ordered with this product: