Vac-Rac Combi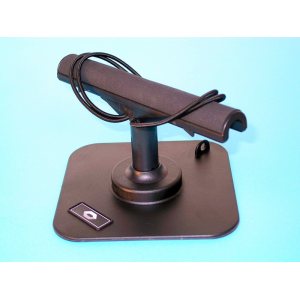 Price
Delivery time
Immediately
, available in our stock.
Detailed availability
Detailed availability
Warranty
12 kk


Country of origin
United Kingdom


Description
• Rounded "T" bar and shock cords allow rods to be mounted at any angle,
not just in line with the base
• Attaches instantly
• Holds up to 4 rods
• Soft bases
• Soft padding for rods
• Pillar mounted support for reel clearance
• Rods are secured by fabric covered straps for extra security
• New purpose moulded 'T' rack
• Patent granted on VOD principle - Vacuum On Demand
• Bonnet to roof mounting avoids the major cause of snapped rods
- lifting hatchbacks and tailgates

"Driving between beats with several expensive rods on the roof is always accompanied by a niggling fear that rods and car are about to part company. Any doubts should be overcome by Vac Rac's latest rod carrier, whose limpet-like grip relies on the combination of a vacuum and a flexible six inch square magnetic pad to provide a contact that is virtually impossible to break."
Vac-Rac
- Home page www.vac-rac.com/
- All products of the brand


Comments
Add your own comment
Opinions