Petzl Charlet Quark U19 M2, hammerhead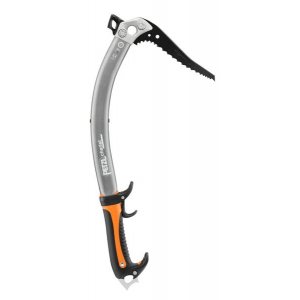 Price
209.00
€ (
+delivery costs
)
(Recommended retail price 229.00 €)
The price includes VAT 24%
Delivery time
Approximately
3 - 15 days from order.
The reliability of the estimation is good.
Detailed availability
Detailed availability
Alert me when you have this product on stock
Weight
0.645

kg


Warranty
36 kk


Description
Tekninen jäähakku drytoolaukseen, jää-, mixedkiipeilyyn. Vasara ja kaavin versiot. Tasapainoinen ja pehmeästi käyttäytyvä hakku erittäin agressiivisella terällä. Miellyttävä ja erittäin pitävä kahva. Kahvan alapään koukku lisää käyttömukavuutta sekä mahdollistaa kiipeämisen ilman rannelenkkiä. Varaosat: CASCADE terä, kaavin, vasara, pultit / mutterit, kahvan koukku, CLIPPER rannelenkki. Lisävarusteet: QUAD terä (mixed). Tuote standardin EN13089 type T mukainen. Paino: 645 g. Pituus: 50 cm. Tuotteen elinikä rajoittamaton.

Koko: 50 cm.
Petzl Charlet
- Home page www.charlet-moser.com
- All products of the brand


Comments
Add your own comment
Opinions
Products that have often been ordered with this product:
-12%