O'Neill Heat 3mm Round Toe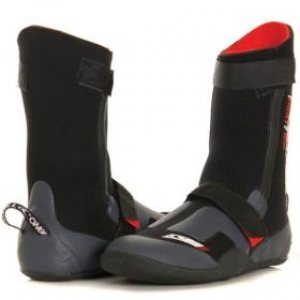 Price
Delivery time
Some items are available in our stock. This products delivery time is
immediately
if it's in our stock. Else it's approximately
3 - 15 days from order.
The reliability of the estimation is good.
Detailed availability
Detailed availability
Weight
0.6

kg (includes the weight of the package if present)


Description
Exterior fluid foam
Torsion Control forefoot
Glued and blindstitched seams
Top shin strap: anti-flush
Durable textured Rubber sole
Rounded toe for comfort

The approximated packaged size or the size of the product's package is 330 x 150 x 130 mm.
O'Neill
- O'Neill, the original Californian surf, snow and lifestyle brand, was founded in 1952 when a young man named Jack O'Neil... more
- Home page http://www.oneill.com/
- All products of the brand


Comments
Add your own comment
Opinions