Mares Abyss 22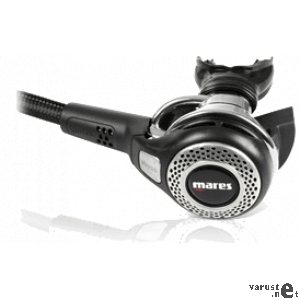 Price
Delivery time
Immediately
, available in our stock.
Detailed availability
Detailed availability
Warranty
12 kk


Country of origin
Italy


Description
Sturdy, reliable, top performance.
Reknown as the most famous, performing and reliable regulator in the world.

Abyss has been the `buddy` for the most recent diving record:

- Deep Solo Dive: -313 metres by Mark Ellyat in December 2003
- 101 Divers: set in South Africa, when 101 divers breathed off a single MR22 1st stage for 40 minutes (1.4m deep).
- 25 Divers/40m: 25 Divers went down to 40 m and breathed off one Mares MR22 1st Stage for the time period of 10 minutes.
Attachments
Mares
- In 1949, Ludovico Mares designed and manufactured his first masks and spearguns with one dream and purpose in mind: To s... more
- Home page www.mares.com/
- All products of the brand


Comments
Add your own comment
Opinions
See also
Products that have often been ordered with this product: