Mammut Mini Biner Light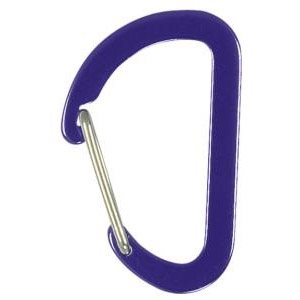 Price
Delivery time
Immediately
, available in our stock. The maximum amount tou can order this product is the amount of our stock.
Detailed availability
Detailed availability
Weight
0.005

kg (includes the weight of the package if present)


Warranty
12 kk


Description
- Light accessory biner
- Size 4 x 2,5 cm

This product may be delivered in an envelope. 816 pc's of the item may be put in an envelope.

The approximated packaged size or the size of the product's package is 20 x 35 x 4 mm.
Mammut
- Kaspar Tanner laid the foundations of the company in 1862 with the establishment of his traditional ropeworks in Dintiko... more
- Home page www.mammut.com
- All products of the brand


Comments
Add your own comment
Opinions
Products that have often been ordered with this product: