Latitude 64 Saint Opto Line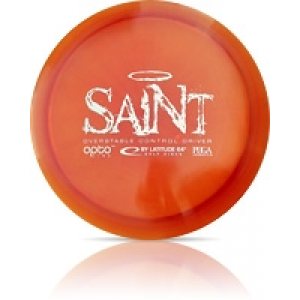 Price
Delivery time
Immediately
, available in our stock.
Detailed availability
Detailed availability
Weight
0.175

kg


Description
New from Latitude 64° is the Saint. This has quickly become a new favourite among the people involved in our testing. Our experiences is that it is slightly overstable on drives up to 350 ft and has good carry. Compared to already existing models it is close to being a longer River. We have also learned that people with different playing styles and general conditions around them have different views on our molds so we prefer not to be too specific in our descriptions.

The approximated packaged size or the size of the product's package is 220 x 220 x 40 mm.
Latitude 64
- Latitude 64° Golf Discs® is the largest manufacturer of discgolf products in Europe and is located in Skellefteå a town ... more
- Home page www.latitude64.se
- All products of the brand


Comments
Add your own comment
Opinions