Isosteel Vacuum Pot 1.0L (Black)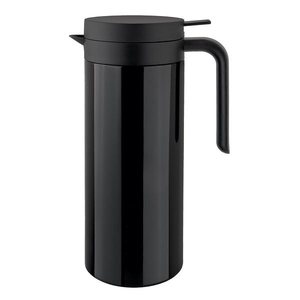 Price
Delivery time
Immediately
, available in our stock.
Detailed availability
Detailed availability
Materials
Stainless steel
Weight
0.825
kg (includes the weight of the package if present)
Capacity
1 litre(s)
Warranty
60 kk
Description
Stylish stainless steel vacuum pot with black color coating. There is a Quickstop plastic twist and pour stopper for one hand use with large opening so the pot is easy to wash. Insulating plastic handle.

- Height 245mm
- Diameter 95mm
- Weight 635g
- Stainless steel

The approximated packaged size or the size of the product's package is 128 x 260 x 126 mm.
Isosteel
- Home page www.isosteel.de
- All products of the brand


Comments
Add your own comment
Opinions