Hilleberg Footprint Anjan 2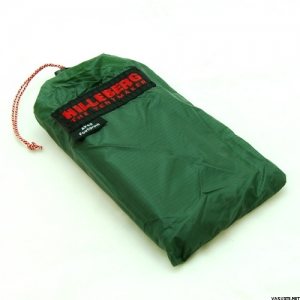 Price
Delivery time
Approximately
3 - 14 days from order.
The reliability of the estimation is very good.
Detailed availability
Detailed availability
Alert me when you have this product on stock
Warranty
60 kk


Country of origin
Estonia


Description
Pohjasuoja suojaa teltan pohjakangasta ja pidentää sen käyttöikää. Pohjasuoja ei kuitenkaan ole välttämätön teltan käytön kannalta, koska pohja on vedenpitävä ja hyvin kestävä. Pohjasuoja estää kuitenkin tehokkaasti kondenssiveden nousua ulkoteltan sisäpuolelle. Pohjasuoja kiinnitetään ulko- ja sisäteltan välisiin renkaisiin. Teltta voidaan pakata pohjasuojan kanssa.

Kun säilytät telttaa varmista, että sekä teltta, että pohjasuoja ovat kuivia.
Hilleberg
- Hilleberg: When we wrote the introduction to last year's version, we were quite excited about all the positive things th... more
- Home page www.hilleberg.com
- All products of the brand


Comments
Add your own comment
Opinions