Flextone Camo Hunter double reed mallard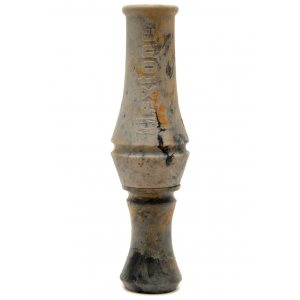 Price
Delivery time
Immediately
, available in our stock.
Detailed availability
Detailed availability
Weight
0.1

kg (Tuotteella voi olla kevyt myyntipakkaus.)


Description
In our quest to sound more and more like a duck Wiley Outdoor Products developed flextone technology to more accurately mimic the soft flexible tissue of a ducks neck and tongue. Combine this soft, flexible design with our easy to use double reed toneboard that will get nasty, put it all in a natural camo pattern barrel and you have one killer duck hunting call.

The approximated packaged size or the size of the product's package is 200 x 125 x 45 mm.
Flextone
- Home page flextonegamecalls.com/
- All products of the brand


Comments
Add your own comment
Opinions