Fjällräven Kånken Photo Insert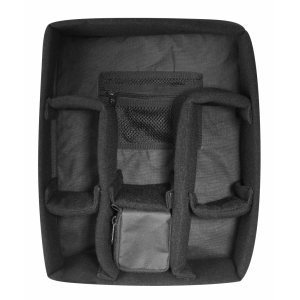 Price
Delivery time
Approximately
7 - 30 days from order.
The reliability of the estimation is quite good.
Detailed availability
Detailed availability
Alert me when you have this product on stock
Weight
0.36

kg (includes the weight of the package if present)


Warranty
12 kk


Description
The perfect accessory for Kånken-carrying photography enthusiasts. Now you can carry your system camera safely and cleverly in your Kånken.

Inspired by innovative photographers around us who re-designed our classic bag into a camera backpack, we have now developed a camera attachment for our Kånken. It is a padded, moveable compartment that holds a camera, extra lens, memory card, filter, etc. On the inside of the padded front is a zippered mesh pocket and a separate zippered box is also included to store small items.
Fjällräven
- Fjällräven is a Swedish company, specialising in outdoor equipment. The name means arctic fox. Fjällräven was founded in... more
- Home page www.fjallraven.fi
- All products of the brand


Comments
Add your own comment
Opinions
See also
-20%