Estecs Ihoteippi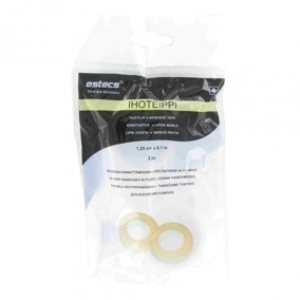 Price
Delivery time
Approximately
3 - 15 days from order.
The reliability of the estimation is quite good.
Detailed availability
Detailed availability
Alert me when you have this product on stock
Weight
0.025

kg (includes the weight of the package if present)


Description
Ihoteippi sidosten kiinnittämiseen ja pienten haavojen suojaamiseen. Pakkauksessa 2 kpl teippirullia. 1,25 cm x 9 m.
Estecs
- All products of the brand


Comments
Add your own comment
Opinions
Products that have often been ordered with this product: