Climax Toothy Critter0,38mm 9,1kg/20lb 10m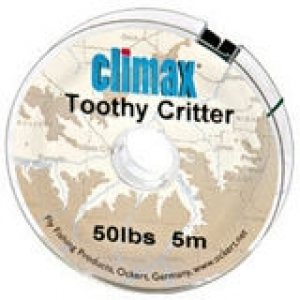 Price
Delivery time
Immediately
, available in our stock.
Detailed availability
Detailed availability
Weight
0.03

kg (Tuotteella voi olla kevyt myyntipakkaus.)


Description
This steel leader, which can be knotted, has a special mantle that can be carefully welded to a loop with a flame. Bait can be easily and quickly attached with a clinch knot. Now you have a knotless looped steel leader with maximum breaking strain and suppleness.
Climax
- All products of the brand


Comments
Add your own comment
Opinions