Buck Expert Synthetic Wild Boar Urine Scent 60ml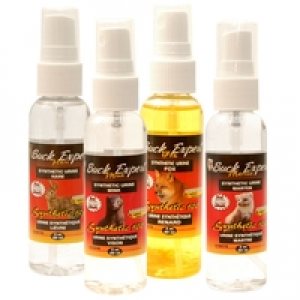 Price
Delivery time
Immediately
, available in our stock.
Detailed availability
Detailed availability
Weight
0.088

kg (includes the weight of the package if present)


Capacity
0.06 litre(s)


Description
Leave a scent trail on the way to your hunting area with Buck
Expert® Synthetic 100 a pure reproduction of the natural
scent of hormones, secretions, urine, musk and pheromones
produced by sows in heat. 2 oz. plastic spray bottle.
Buck Expert
- Once upon a time there was hunter! Let me tell you the story of a small business that has become large because there wer... more
- Home page www.buckexpert.com/
- All products of the brand


Comments
Add your own comment
Opinions