Aerobie Epic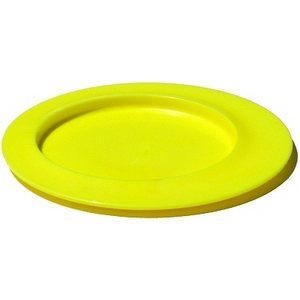 Price
Delivery time
Immediately
, available in our stock.
Detailed availability
Detailed availability
Weight
0.17

kg (includes the weight of the package if present)


Country of origin
United States


Description
The revolutionary, patented epicyclic design of the Aerobie Epic golf disc gives the disc the largest average rim width to reduce drag and produce amazingly long drives. The Epic disc is designed to be adjusted to each individual's throwing style and speed. Properly adjusted or tuned, you will throw it farther than any other disc. A card with tuning instructions comes with each disc. Weight: 166-169 grams. Available in orange, blue, and yellow. Quality made in the U.S.A. "No other disc I have ever thrown retains its speed as long as the Epic golf driver. The Epic's superior speed definitely gives it the distance edge."-Erin Hemmingsholder of the world record for the longest throw in history.



This product may be delivered in an envelope. 1 pc's of the item may be put in an envelope.

The approximated packaged size or the size of the product's package is 222 x 222 x 25 mm.
Aerobie
- Since 1984, Aerobie brand sport toys have been known to provide exciting performance while encouraging physical activity... more
- Home page www.aerobie.com
- All products of the brand


Comments
Add your own comment
Opinions
Products that have often been ordered with this product: